EU Edition - Please Check the 3rd Picture.
Priv M17 comes with Priv M17 mod and Stick 17MM tank. This mod is ergonomically designed, slim but has unique design, giving you comfortable hand-feel. With built-in 1200mAh battery, the mod can be very durable. Besides, it has big lateral fire key, which can offer you more convenient operations. The Stick 17MM tank has 2ml capacity , and the included Stick M17 coil is the perfect match of Stick 17MM tank, both of which can help to produce incredible vaping power. Innovation keeps changing the vaping experience!
9 COLORS AVAILABLE
SPECIFICATIONS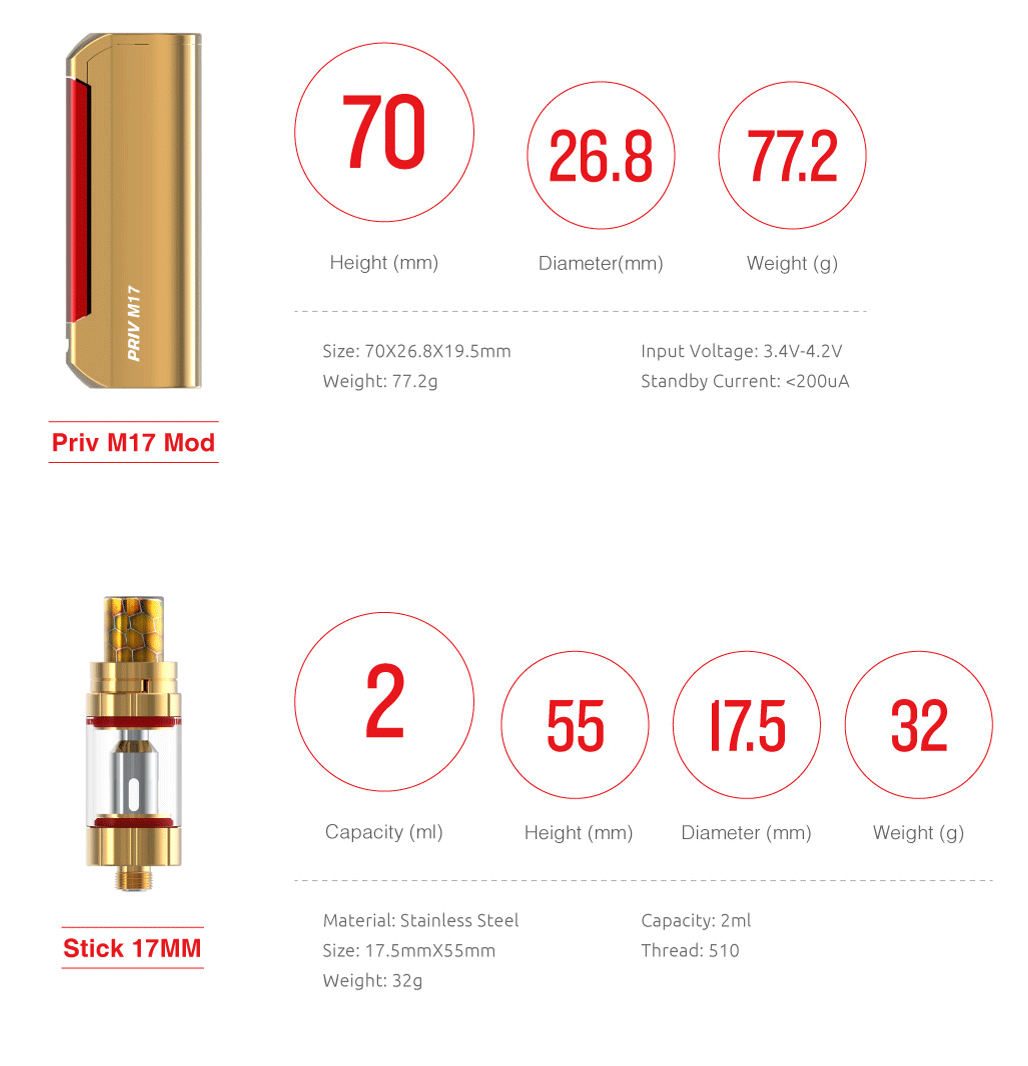 1200mAh BATTERY CAPACITY
Priv M17 has built-in 1200mAh battery, which can provide you with long vaping time.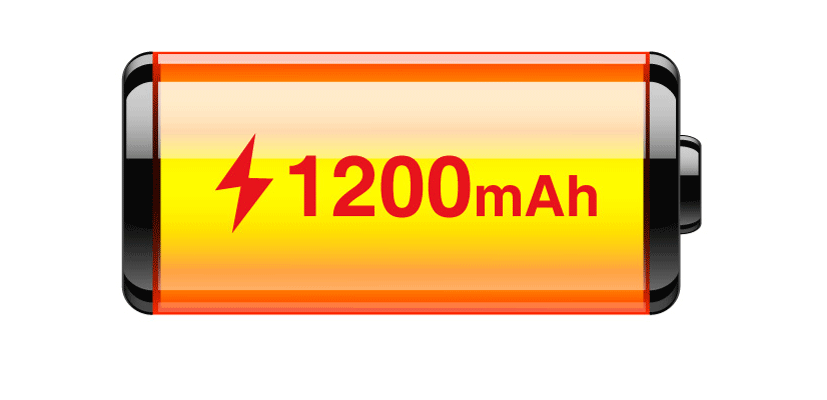 SLIM BODY
Priv M17 has a slim body, you can easily hold it in your hand. And the whole mod is designed in an unique shape, which will give you extremely comfortable hand-feel.
Priv M17 provides multiple protections to avoid potential risks.
You can charge your Priv M17 by the included USB cable, with its built-in battery , there's no need to replace battery frequently.
LED INDICATOR
LED indicator can clearly show you the working status of the mod, for example, it will flash 15 times when the battery voltage is lower than 3.3V.
M17 COBRA DRIP TIP
M17 Cobra Drip Tip is a slim one with 510 connector, it keeps the cobra style and will bring you increased airflow and smooth tactility.
ADJUSTABLE AIRFLOW SYSTEM
Bring you an extremely open draw. Airflow can be adjusted freely by turning the ring at the base of atomizer.
TOP REFILL SYSTEM
Top refill system makes filling as easy as it gets. Leak proof e-liquid slot can significantly solve leaking problem.
Verification

1.Using your Smartphone or PC to visit SMOK official website: http://www.smoktech.com/support/
2.Scratch off the coating of the security label on packing box to get the 16 antifake codes. Fill them into the input box on the webpage to verify. The result will come out after a few seconds.
3.If you have any question, please contact SMOK consultant via e-mail, phone or our website to get more help.

"I have an effective age verification process that satisfies due diligence as described in the Business Companion guide for online age verification checks and  I will not sell to persons that are under 18 years old"